Products
As stockist of Australian paints we have products from leading brands such as Solver, Haymes and Wattyl to name a few.
This means we have a great range of interior, exterior and timber products to choose from when tackling your project.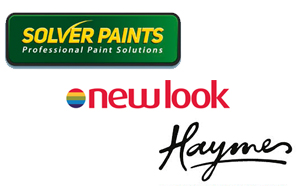 To get more details on some of the popular products we stock follow the link below.
Find more products
Services
At K&M Paints our staff are dedicated to assisting you in choosing the right paint for the job. Whether you need to know more about the types of paint, the right tools or simply need help planning your painting project come in to our store and speak to us.
As well as our large range of paints and accessories we offer a variety of services for your convience.
So for the right advice and the best service in Geelong come to the paint specialist you can trust.
Learn more
Yes Club!
Join the Yes Club today and be in the know!
See instore for details to sign up.